KILIMANJARO | ARUSHA REGION
Kili Villa is located on a private wildlife estate and offers a relaxing start or end to a safari in Tanzania. It's a perfect place for short or long stay and can be taken on exclusive basis if traveling with friends and family.
Located just outside Arusha, which is the gateway to some of Tanzania's best national parks, Kili Villa also boasts access to Tanzania's only championship golf course. Each villa has four en-suite bedrooms, open fireplaces, complimentary Wi-Fi, and private chefs to produce everything from delicious breakfasts to refreshing lunches, afternoon teas and sundowner cocktails to be enjoyed around the swimming pool.
Dinners on the veranda are delightful using only the freshest of produce. Whether for a short stay or extended, there is plenty to do ranging from early morning horse rides to a round of golf on the 18 hole champion golf course, relax at the Polo Club, take a tour of a fragrant coffee plantation in Arusha or work up a sweat hiking and canoeing around Kilimanjaro and Lake Duluti.
Each of the 4 villas are distinctively decorated to showcase the best of local African design and craftsmanship combined with colonial style furniture. Built around a central private courtyard, each villa boasts a reception, living and dining room with the ground floor hosting 2 or 3 suites with bush or pool views and additional guest bathroom. Two of the villas have a second floor with views of the pool or surrounding bush and both Mt Meru and Kilimanjaro. All suites encompass a private terrace.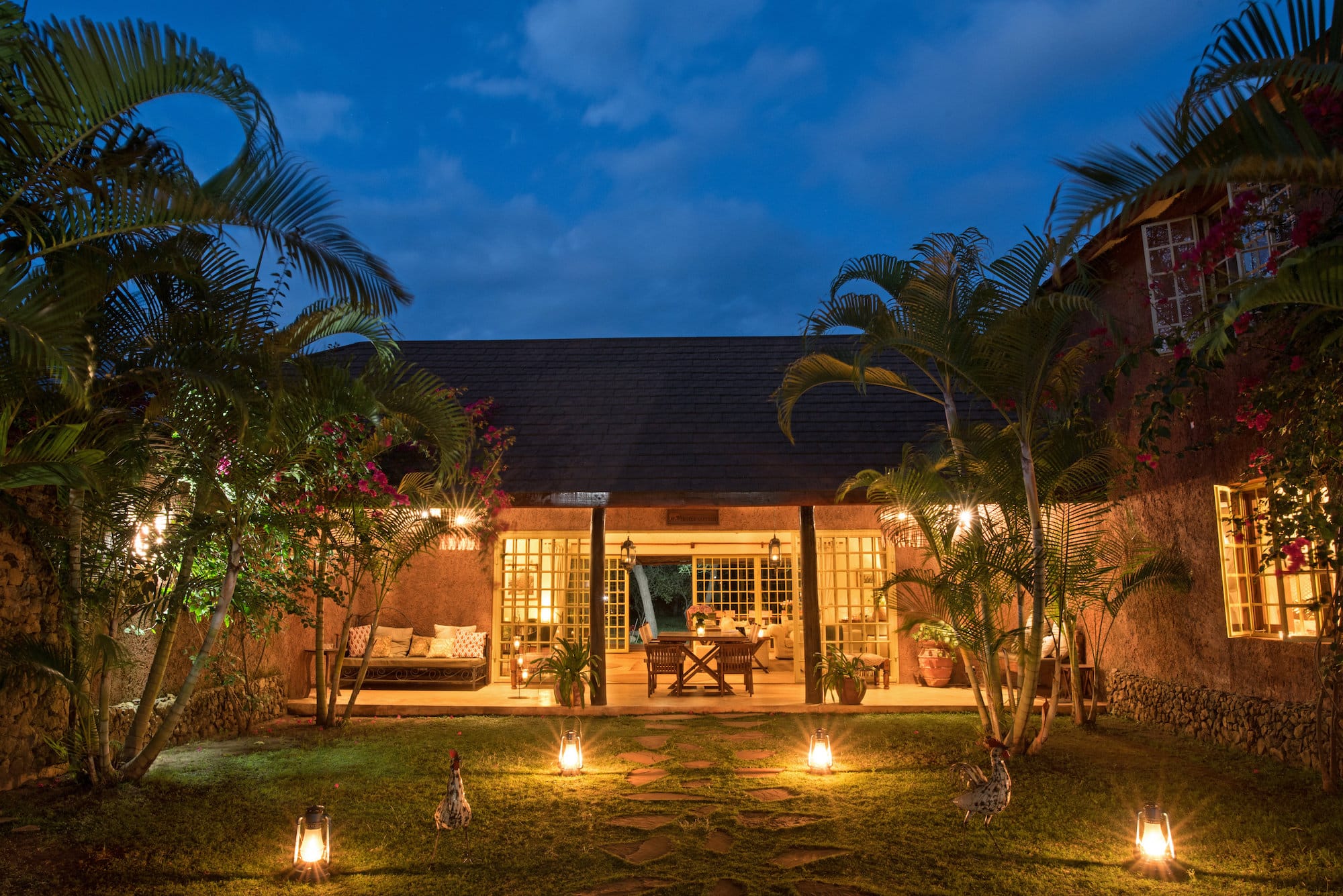 MOUNT MERU GAME LODGE & SANCTUARY
Mount Meru Game Lodge & Sanctuary is a special safari lodge near Arusha. The lodge is located in a private concession surrounded by a beautiful, landscaped garden bordering the Usa River. This was once an important animal shelter. Now there is some small game such as zebras, donkeys (and a crossbreed, the Zonky) and ostriches and you can enjoy a variety of birds and monkeys.
The particularly beautifully landscaped garden is full of trees, flowers, and plants, which makes for a relaxed atmosphere. Take a seat on a comfortable bed by the pool and dream away to the sounds of nature. The lodge features a stylish restaurant serving delicious meals and a well-appointed lounge with comfortable sofas and an open fireplace where guests can retire to in the evening.
Mount Meru Game Lodge offers accommodation in bungalows, 15 double rooms and 2 suites, all with a private veranda with an en-suite bathroom and toilet. The stylishly individually decorated rooms feature many colonial details, with the cast-iron four-poster beds fitted with a mosquito net. Located in a separate part of the garden, the spacious suites with a separate lounge are ideal for families with children.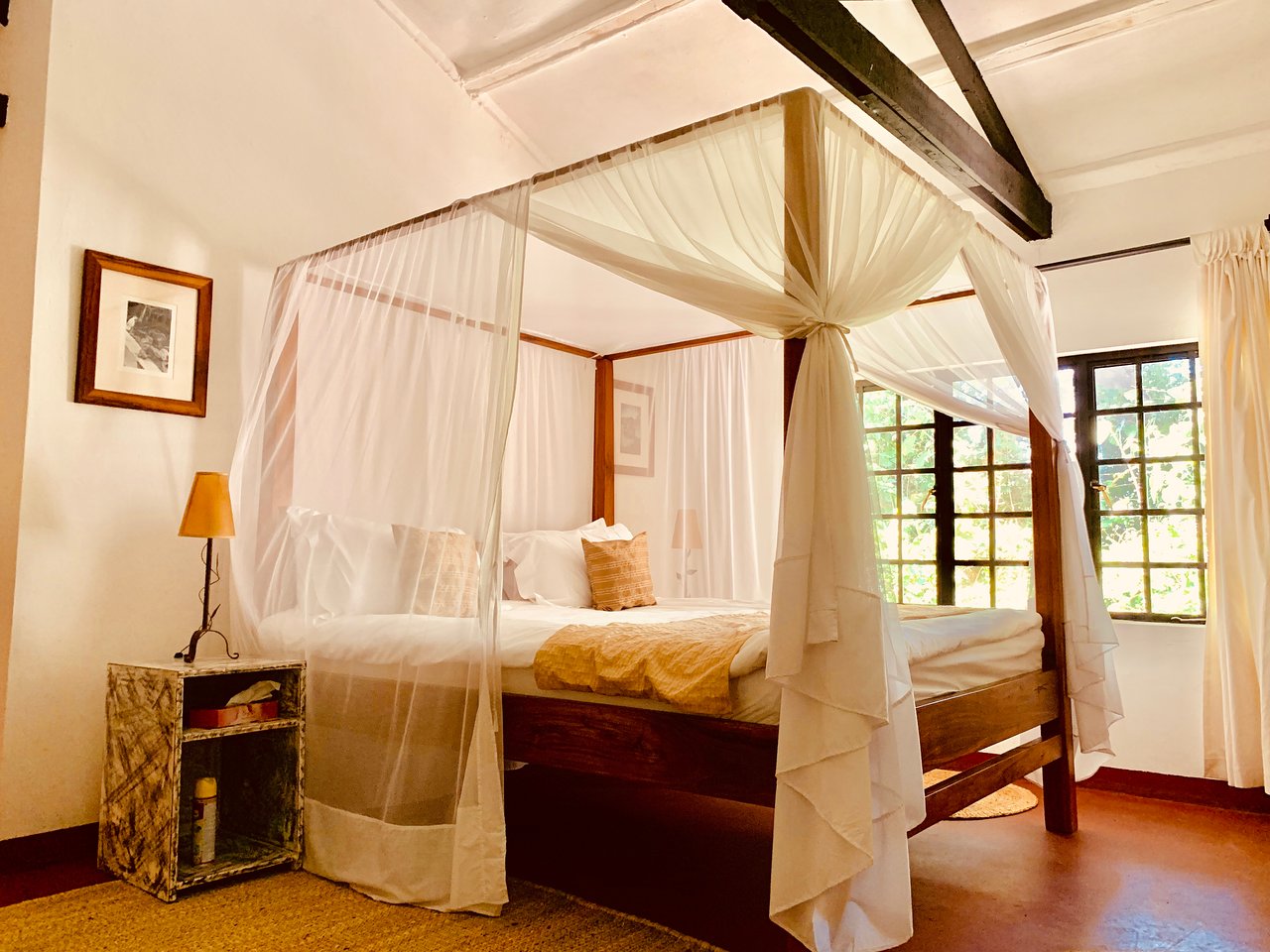 The African View Lodge, which opened in June 2016, is located at the gates of the Arusha National Park. The reception, restaurant and bungalows are clad in the traditional Mount Meru style with banana leaf ceilings. The views of Mount Meru are breath-taking.
A Tanzanian theme was assigned to each room. There are the bungalows "Lake Tanganyika", "Massai" and "Kilwa" and of course "Serengeti" and "Kilimanjaro" shouldn't be missing. Particularly pretty is the "Treehouse", a fully furnished cosy house tent, which is hidden in a small group of trees and offers a view of the Meru.
The tropical garden with the spacious swimming pool as a central element rounds off the harmonious overall impression. Enjoying the sundowner on the "Meru View Platform" you will have fully arrived in Africa, and you will ask yourself whether you really should go on safari tomorrow …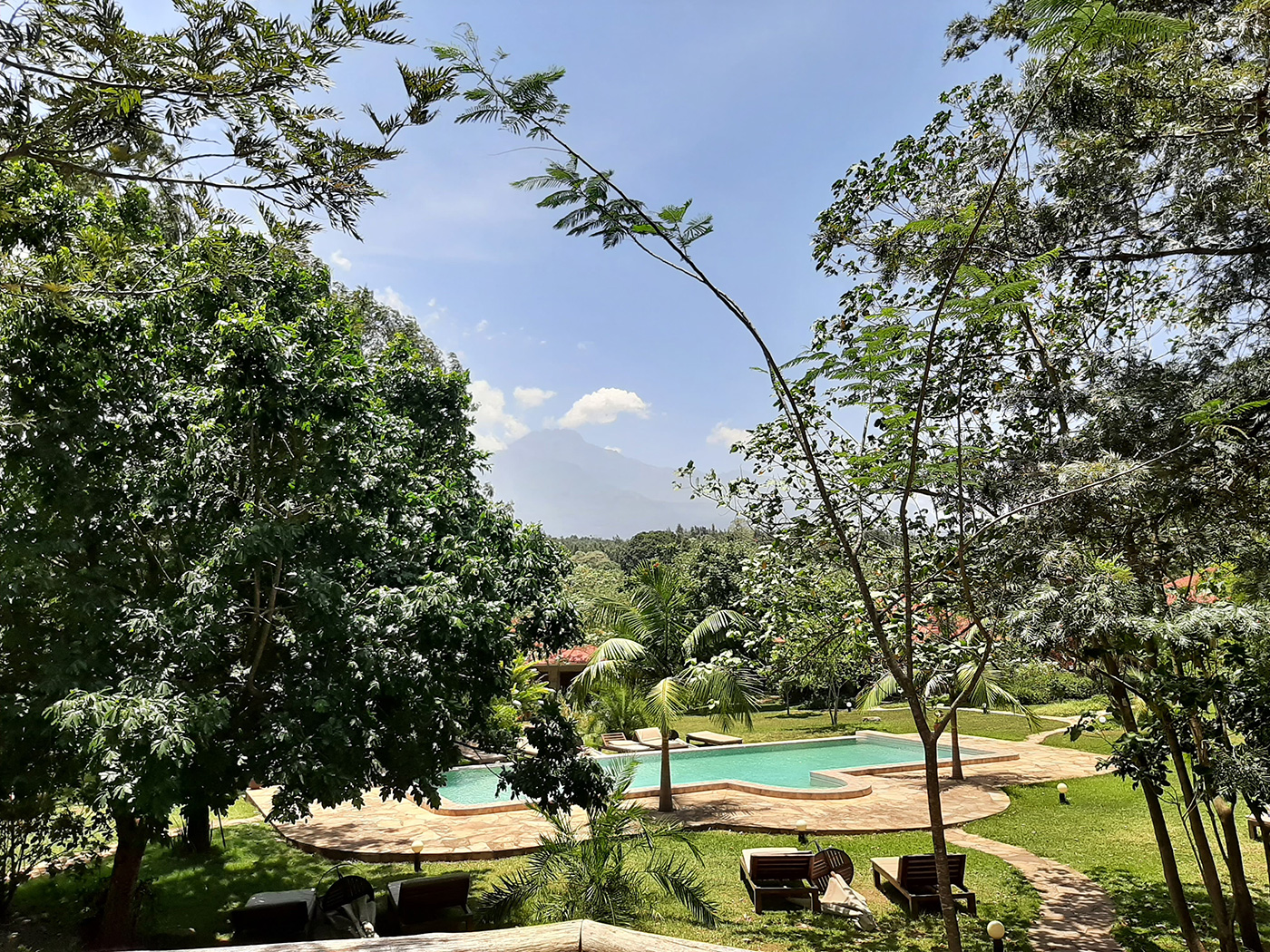 For those wishing to include an authentic cultural experience in their Tanzanian safari, a visit and overnight at the Osiligilai Maasai Lodge offers an intriguing blend of luxury accommodation with traditional Maasai architecture and cultural activities. Located in the middle of the wilderness of the Maasai steppe, Osiligilai's 18 bungalows each boast handcrafted furniture, hot showers, and a stunning view of Mt. Kilimanjaro.
The Osiligilai Lodge aims to better introduce visitors to Tanzania to the unique culture of the Maasai people while also helping to sustain and develop the local Maasai community. Run by the Maasai and with all profits going to the local Maasai community for social projects, the lodge blends western luxury accommodation with traditional Maasai food, architecture, and activities.
The sustainable bungalows have solar-powered light and hot water. Each is equipped with a side table, wardrobe, and Maasai-style seating. The modern bathroom includes a rain shower and flushing toilet. Breakfast is served every morning and for lunch and dinner, the lodge prepares home cooked international and traditional Swahili cuisine.
The true highlight of your stay Osiligilai Maasai Lodge will be your chance to participate in a variety of cultural activities including spear throwing competitions, guided nature walks to learn about traditional Maasai medicine, dance performances, handicraft lessons, traditional cooking, and much more.
For those wishing to see Africa's highest mountain, Mt. Kilimanjaro, Osiligilai's location makes it one of the best places in Tanzania to take in Kili's majesty. Dawn wake-up calls (with much-needed coffee or tea) can be arranged to ensure you have your chance to see the Roof of Africa while the skies are clear.