Lake Manyara National Park
An intimate private camp in a beautiful bush location. A piece of Africa as you had always imagined and dreamed of. A grass-root cultural experience and a real behind-the-scenes-look into the Maasai culture. Isoitok Camp Manyara offers more than just a place to rest after a busy day full of safaris and other activities. Isoitok forces you to make a pass on the place and relax, fully enjoy the African bush and its sounds.
Isoitok Camp Manyara is set in a rich wild savannah bush location with an altitude of 1075 meters above sea level. It backs onto the Losimingorti mountain range, acting as a natural wildlife corridor from the Ngorongoro highlands through to Manyara conservancy and on into Tarangire National Park.
With only 8 luxury tents, you are assured of privacy, very personal service and that special African bush experience you had always dreamed of. The Isoitok Deluxe rooms are slightly larger than Isoitok Rustic, have wooden doors and offer a luxuriously designed stylish family tent with adjoining bathroom so that the family adventure can continue after the lights go out!
The flair and creativity of the cuisine with an exciting range of Swahili/international dishes has given the camp an international reputation. Enjoy a good night's sleep and a delicious bush dinner.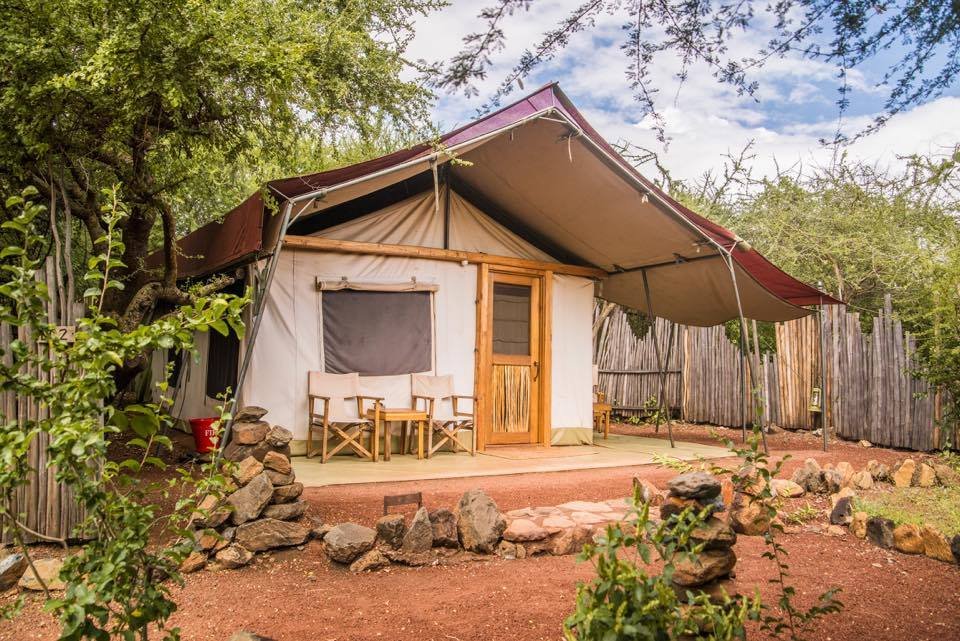 Manyara's Secret is a spectacular and impressive lodge, not overly large, but exclusive and with personal attention and exquisite service. The owners are Dutch, they fell in love with Africa and have travelled extensively across this beautiful continent. The boutique lodge was designed and built from their memories and experiences as they travelled throughout Africa; tagged on, was the influence of the local people and the environment. The moment you arrive you'll clearly see this, and you'll feel right at home.
For couples who value their privacy, there are villas available with private plunge pools and for families villas where everyone can be together. Each villa has its own plunge or infinity pool, and an outdoor shower. The two, four, six and eight person villas have their own personal host and are ecologically and socially responsible.
The lodge overlooks Lake Manyara's National Park, a mere 15 minutes by car, and Tarangire National Park is an hour drive away. There are endless captivating possibilities from high adventure to total relaxation. At all times the team is ready and waiting to enhance your stay with excellent and unrivalled service.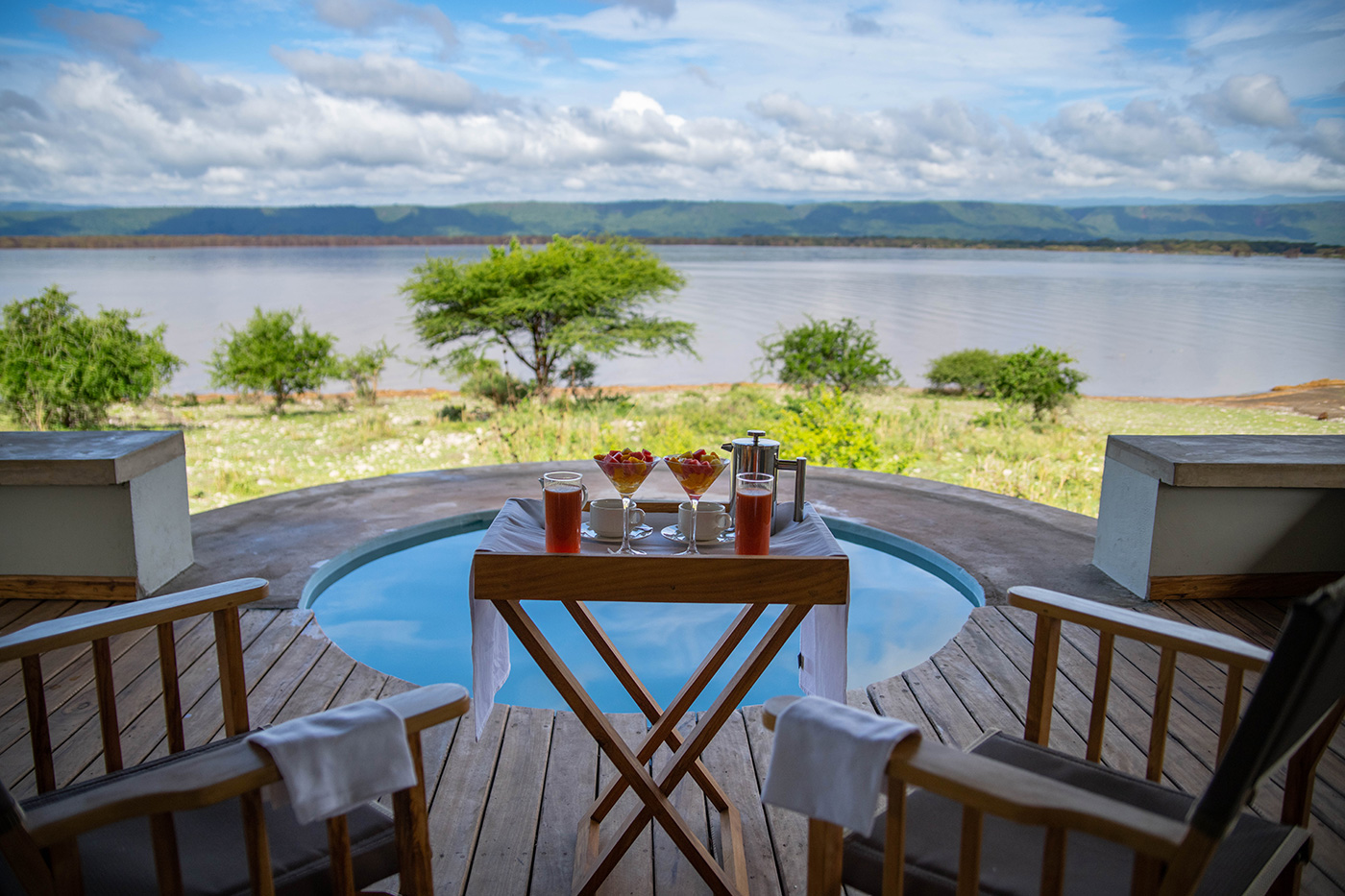 Kirurumu Manyara Lodge is set high on the edge of the Great Rift Valley, enjoying a marvellous, uplifting and panoramic view eastward over Lake Manyara, the Rift floor and Mt. Losimingori. Behind Kirurumu, the Ngorongoro Highlands rise in green and fertile splendour and form the gateway to Ngorongoro Crater and, finally, Olduvai Gorge, the Serengeti.
Through the bushes along some winding pathways are the 27 tented tents that make up the lodge. Built on raised wooden decks each canvas tent sits underneath thatch roofing, with fully en-suite bathrooms and decks with a table and chairs to admire the bush beyond. All include a personal veranda that overlooks the Rift Valley escarpment over Lake Manyara.
The lodge has an open restaurant with a beautiful view over the park, a selection of delicious local and European dishes and an attractive bar with terrace. Maasai blankets scattered around simple wooden chairs, loungers and tables make for a comfortable and easy-going atmosphere.